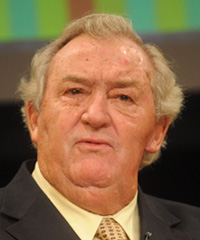 April
1

Richard Leakey

"Why Our Origins Matter"

8 p.m. Thursday, April 1
Richard G. Fallon Theatre,
FSU Fine Arts Building

Richard Leakey • Thursday, April 1
Anthropologist, Political Advisor, Environmentalist, Professor of Anthropology, Stony Brook University
Richard Leakey has been making international headlines for more than 40 years. Son of the famous Louis B. and Mary Leakey, he has been credited with some of the most significant fossil discoveries in history and was named one of Time's 100 Greatest Minds of the 20th Century.
Leakey is author of over 100 articles and books including The Origins of Humankind (Perseus, 1994) and Wildlife Wars: My Fight to Save Africa's Natural Treasures (St. Martin's Press, 2001). In his 1995 book, The Sixth Extinction: Patterns of Life and The Future of Humankind, Leakey examined the five great catastrophic extinctions in the history of the planet. Written well before our increased environmental awareness, Leakey stressed how human beings are dangerously reducing biodiversity, damaging ecosystems and possibly precipitating the next major mass extinction, which could number humans among its victims.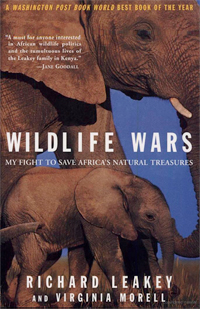 In 1967, Leakey joined an international fossil-hunting expedition in Ethiopia's Lower Omo Valley serving as the team leader for Kenya. He subsequently discovered a treasure trove of more than 200 ancient hominid fossils in the region, including "Turkana Boy," a homo erectus some 1.6 million years old with a skeleton that remains one of the most complete ever found.
In 1993, Leakey lost both legs in a plane crash. The following year, he resigned as director of the Kenya Wildlife Service. But at the request of the Kenyan government, he returned in 1998 and saved the agency from bankruptcy.
Now a professor of anthropology at Stony Brook University, in 2007 Leakey convened the first Stony Brook World Environmental Forum and the Human Evolution Symposiums and Workshops. He has served as director of the National Museums of Kenya and the Kenya Wildlife Service. He serves as chair of the Turkana Basin Institute at Stony Brook and recently founded WildlifeDirect, an online service that supports conservationists and allows anyone to play a role in the survival of the world's most endangered species.
Learn more: see a 2008 Richard Dawkins interview with Richard Leakey.