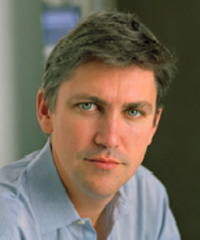 April
23

Steven Berlin Johnson

"The Origin of Air"

8 p.m. Friday, April 23
Richard G. Fallon Theatre,
FSU Fine Arts Building

Steven Berlin Johnson • Friday, April 23
Science Writer, Social Critic, Technologist
Steven Johnson is the best-selling author of six books on the intersection of science, technology and personal experience. His writings have influenced everything from the way political campaigns use the Internet, to cutting-edge ideas in urban planning, to the battle against terrorism.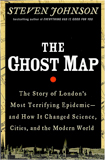 His most recent (2008) book, The Invention of Air: A Story of Science, Faith, Revolution and the Birth of America, tells the story of scientist/theologian Joseph Priestly and of America's Founding Fathers and how innovative ideas emerge and spread in society and drive historical change. Like his award-winning previous book, The Ghost Map: The Story of London's Most Terrifying Epidemic—How it Changed Science, Cities and the Modern World, The Invention of Air uses a surprising historical and biographical narrative to discuss ideas that have profoundly shaped our modern world.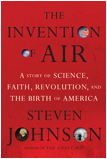 Johnson also has co-created three influential Web sites, including the pioneering online magazine FEED, the Webby-Award-winning community site, Plastic.com, and most recently the hyperlocal media site outside.in. His web work led Newsweek to recently name him as one of "The Fifty People Who Matter Most on the Internet."
Both social critic and technologist, Steven has a genius for mapping the future—for predicting and explaining the real-world impact of new developments in science, technology and media.
A contributing editor to Wired magazine, Johnson lectures widely on technological, scientific and cultural issues. He's appeared on many high-profile TV programs, including The Charlie Rose Show, The NewsHour with Jim Lehrer and The Daily Show with Jon Stewart.
Johnson serves as distinguished writer-in-residence at the New York University Department of Journalism. He lives in Brooklyn with his wife and three sons, and blogs at stevenberlinjohnson.com.
Learn more: see Steven Johnson tours the Ghost Map at TED.com